¿Would you like to buy a property in Nerja and still do not know the area well?
From DeseaHomes real estate we want to clarify the different areas in which Nerja is divided and what each of them can contribute to buyers, visitors or customers who consider acquiring a property in Nerja.
We are real estate agents born in Nerja and we know the area perfectly, so if after reading this article you have any questions, you can contact us. If you want to invest in a property in Nerja we can also help you, since we have records of several properties as far as holiday rental income is concerned.
Direct to the point:
If you enter google maps what you can see from Nerja is this: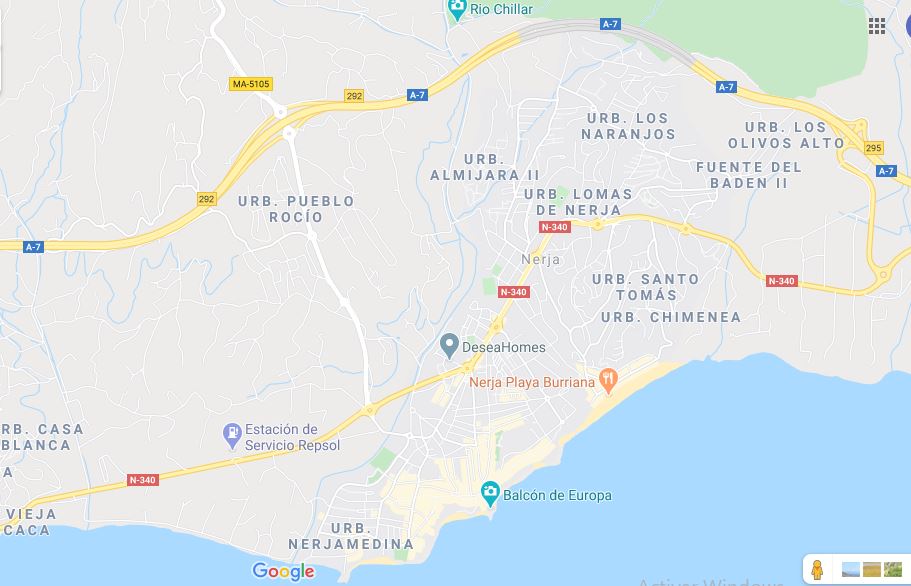 It is very difficult to know how Nerja really is divided and how the locals know it by taking a look at the map, since even most of the main names that appear are not representative.
From DeseaHomes we have prepared the following map to help our customers: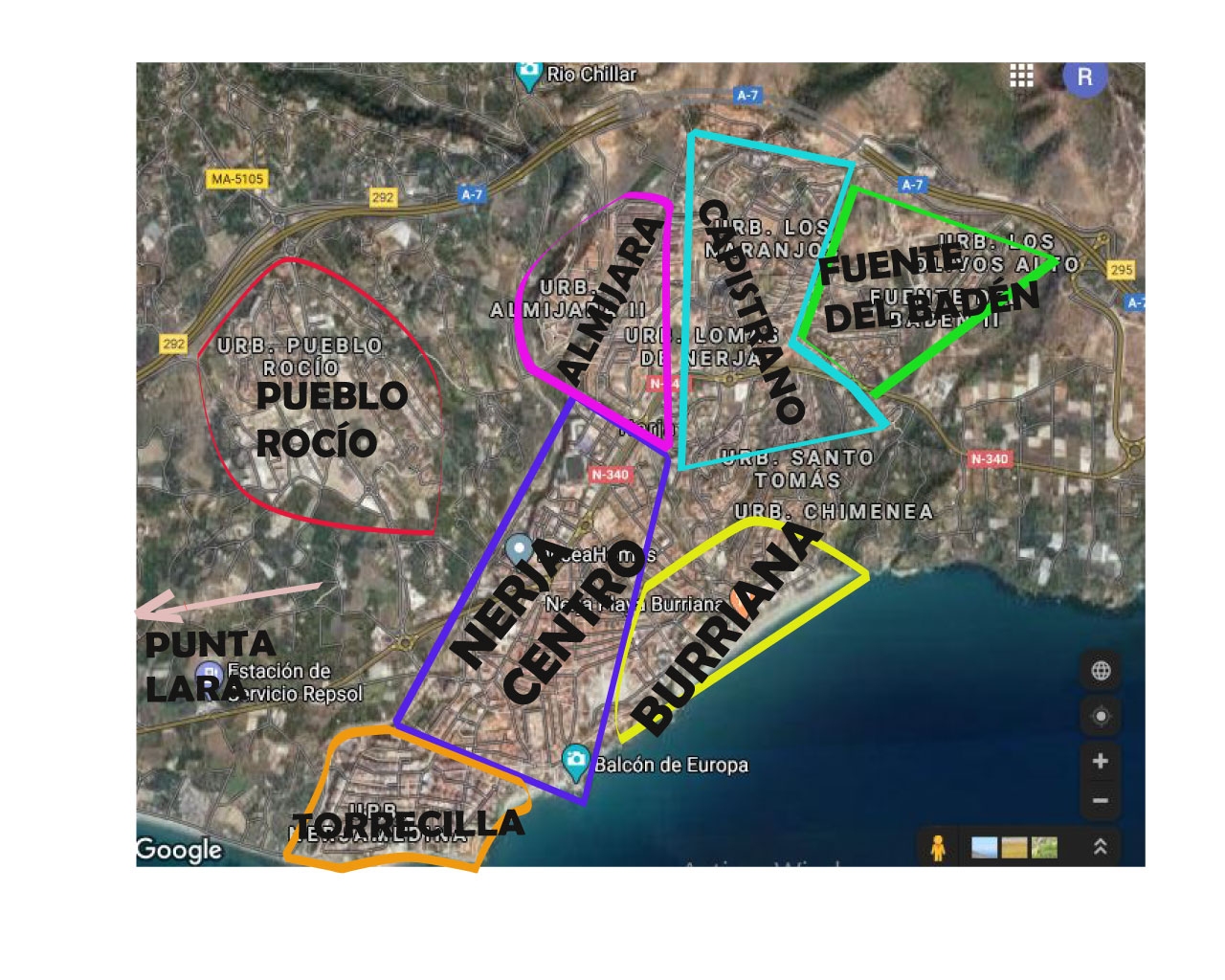 Now, we tell you what each of them can offer you and what positive or negative points they can have:
Place to live in Nerja 1: CAPISTRANO
Capistrano is one of the most sought after areas by clients interested in finding a property in Nerja. Mostly foreigners live. It is a very quiet area but which in turn has an atmosphere.
Capistrano is divided into several zones. The main ones are: Capistrano Village, San Juan de Capistrano and Oasis de Capistrano.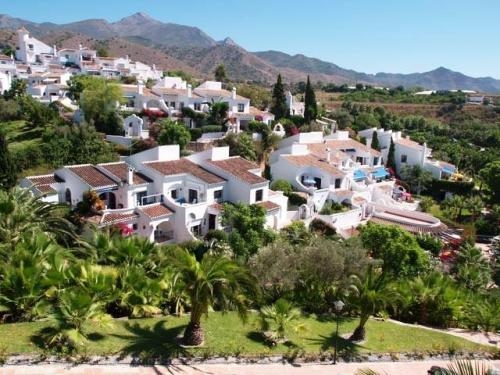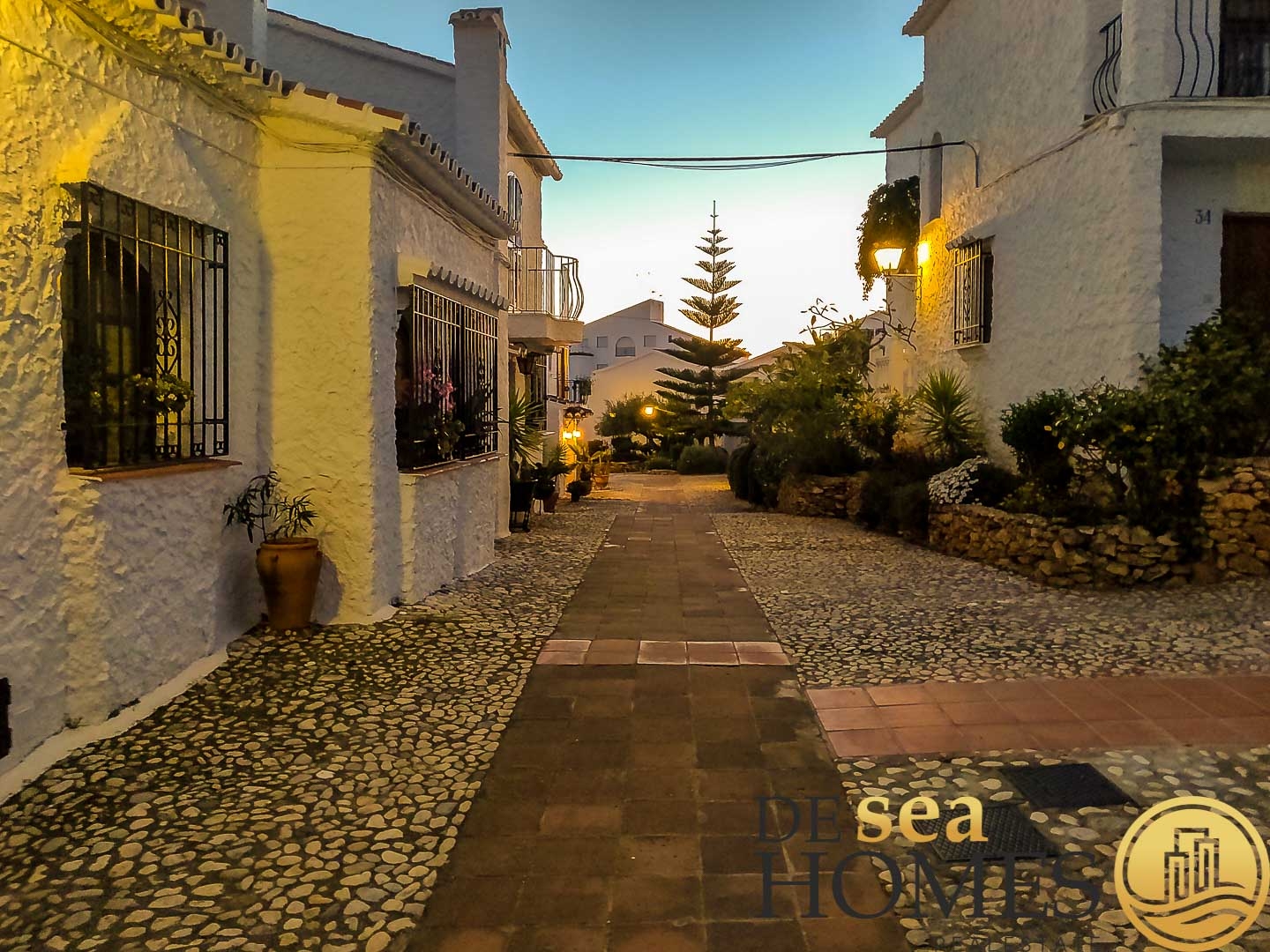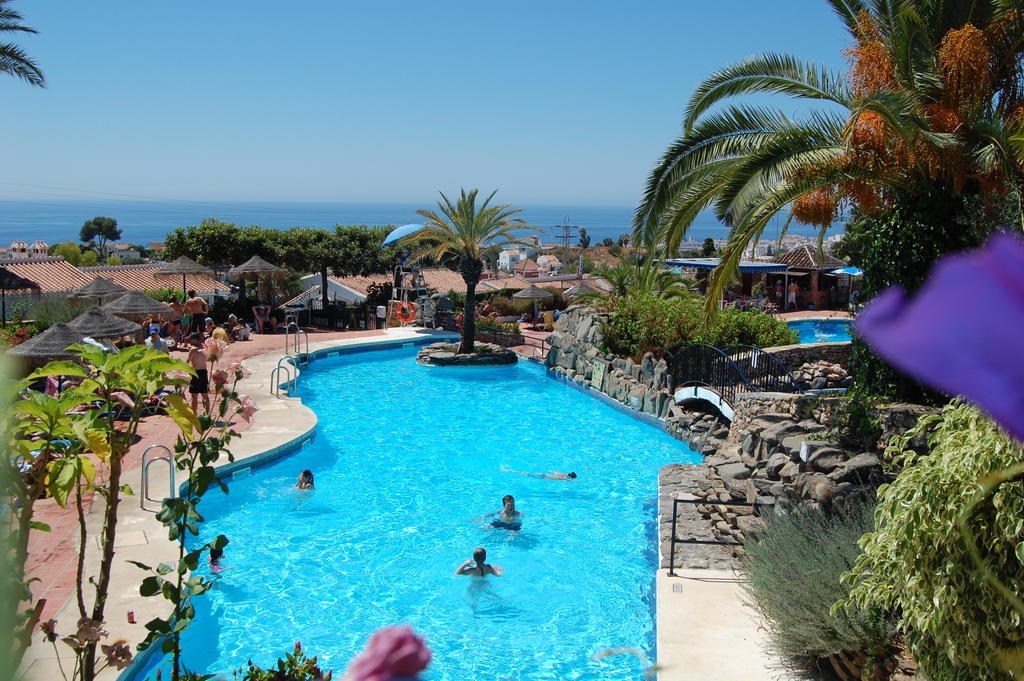 This area of ??Nerja conformed by the previous urbanizations for the most part, have the same style: white houses, with landscaped areas very well maintained and with a cozy Andalusian style and that makes many of Nerja's visitors fall in love. All of them have communal swimming pools. It is located in the northeast area of ??Nerja.
This is your ideal area if you are looking for tranquility, an Andalusian style with white houses and if you really enjoy the beautiful common areas that all these urbanizations possess.
With respect to the distance with the center is about 10-15 minutes walk from the center. It all depends on which area of ??Capistrano it is, but it is very well connected by bus with all areas of Nerja. This is a very positive aspect too, in case of renting the property.
An important aspect to keep in mind is that due to all the costs of maintaining such exhausted maintenance, the community price in Capistrano is high.
There are usually no parking problems.
This is a very brief explanation of Capistrano area. If you would like to receive extra information about the area or to know any property for sale in the area just contact us: deseahomes@gmail.com
Area to buy a property in Nerja 2: BURRIANA
Burriana is the area around the famous Burriana beach. It is undoubtedly the most tourist beach in Nerja and where you can find more services: kayaking trips, balloon trips, pedal boats, jet sky ...
This area to live in Nerja is separated from the rest of the town because it is uneven, in a lower area. Actually, it's not far from the center. For example, it is about 5 or 10 minutes' walk from Carabeo Street, which is one of the most emblematic streets of Nerja. This street connects with the balcony of Europe. The fact of being in unevenness makes it more uncomfortable to move from this beautiful area.
The best-known areas of Burriana is Capistrano Playa which is the most incredible urbanization in Nerja due to the fact that it is built around a lake. Years ago, couples went to this beautiful place to take their wedding photos. The disadvantage of this urbanization is the steps: it was built in a hill so there are changes of levels all around the complex.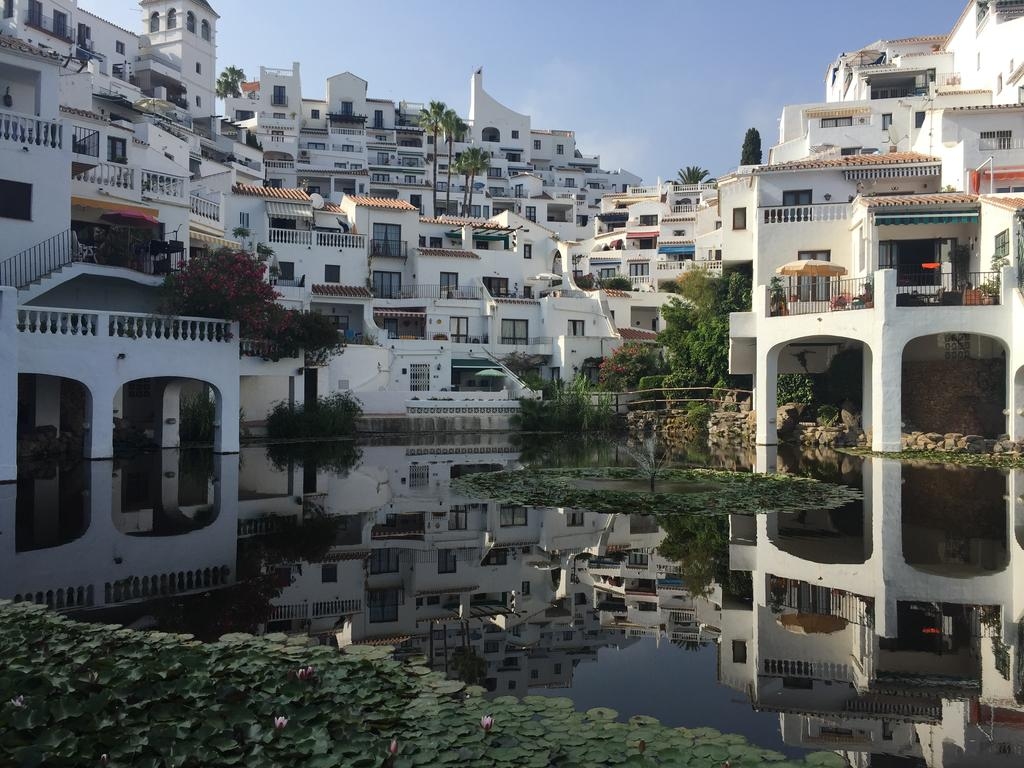 The second place that makes up the "Burriana" area is "Chimenea". Chimenea corresponds to the area built in the upper left of the beach. In its great majority, it is conformed by terraced houses and villas. "Chimenea" is an area very similar to Capistrano. The positive aspect is that the properties in this form are part of smaller owner communities and maintenance costs are generally lower. Being a small area there is not much offer of properties for sale in this area.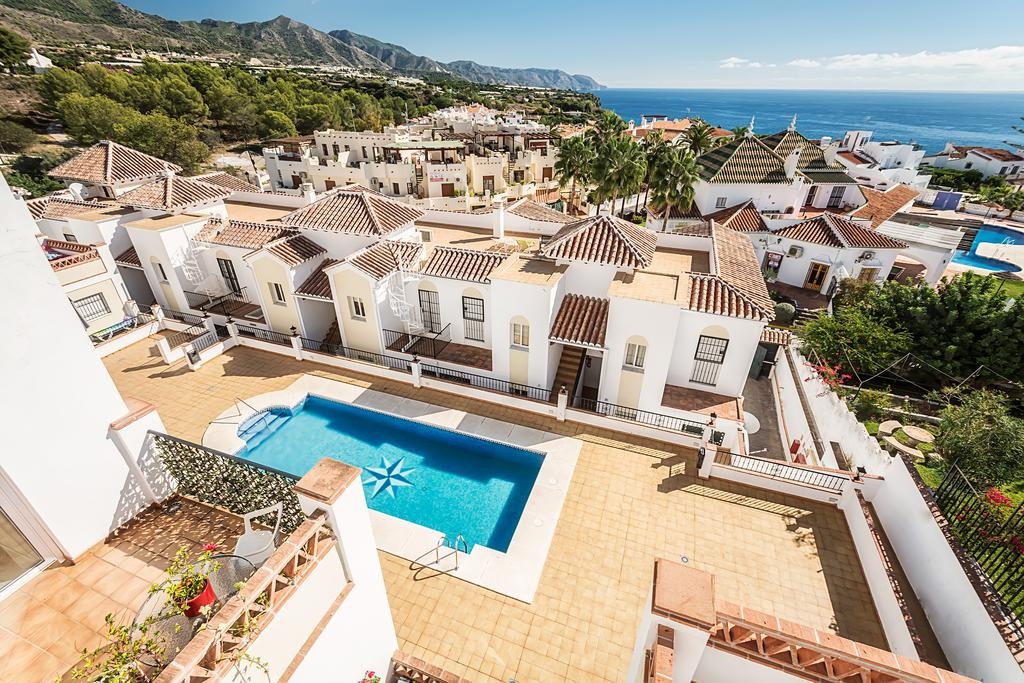 Of course, around the beach, there are several sets of apartments, which rarely go on sale and due so at very high prices.
The Burriana area is an area with a fairly high price since there are fewer properties in this area, and therefore it is more complicated to find properties for sale in this area and this causes prices to rise.
As a negative aspect, it should be noted that in winter it is not an area with a lot of ambient. The vast majority of owners are not local people.
It is an area very well connected by bus to the center. Free Parking in summer is very difficult although there is paid parking place and there are monthly fees plans.
Area to buy a property in Nerja 3: Nerja-Centro
Nerja is not a town whose center is concentrated in a small number of streets. The center of Nerja is quite large and does not have a clear limit.
The tourist center of Nerja and the busiest area throughout the year is the "Balcony of Europe". From here to approximately the central bus station of Nerja we can consider downtown.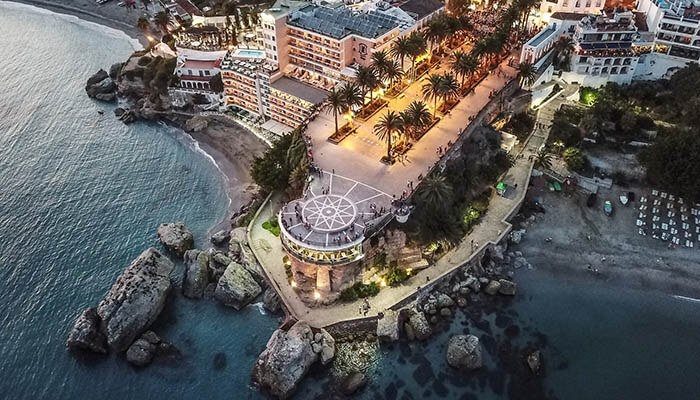 It is an area mostly populated by local people. Here are the majority of businesses and leisure areas. It is a very comfortable area to live in. The main problem it has is parking, especially in summer. As for advice a place where there is always parking in the public parking right next to the Mercadona supermarket: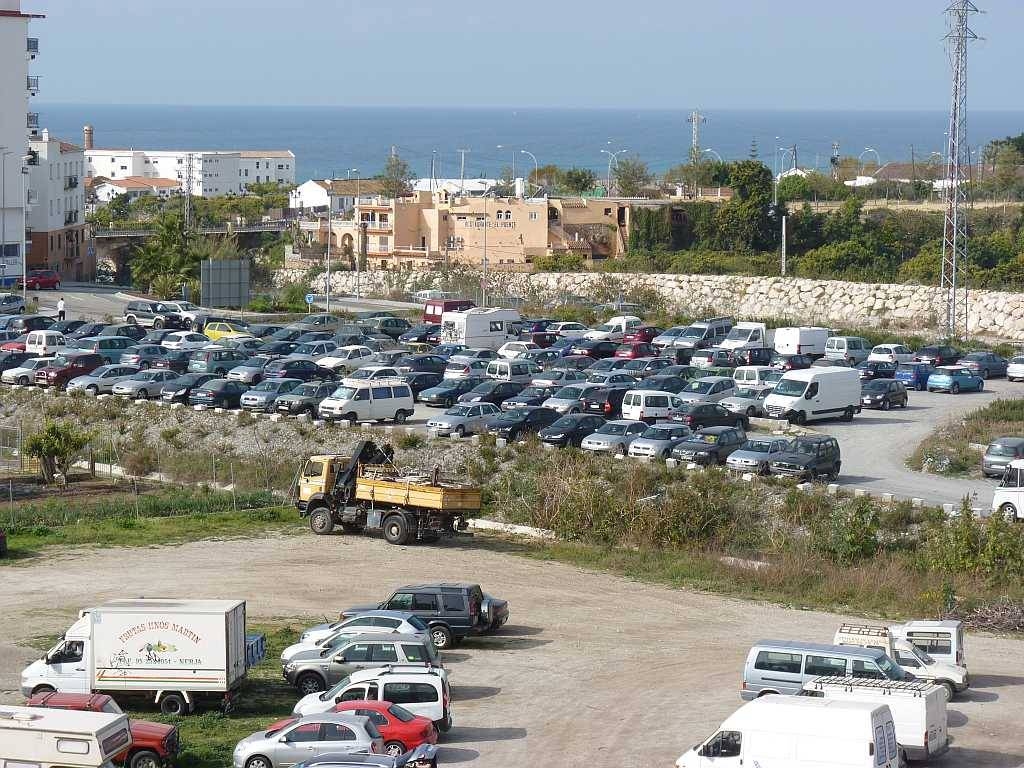 As for the type of housing that is usually found in the center, it is mostly apartments or flats.
This is your area if you intend to do most of your day to day on foot, you like the atmosphere and you don't mind the hustle and bustle of the center. It is a very good area to rent so if your idea is to invest it can also be your ideal area.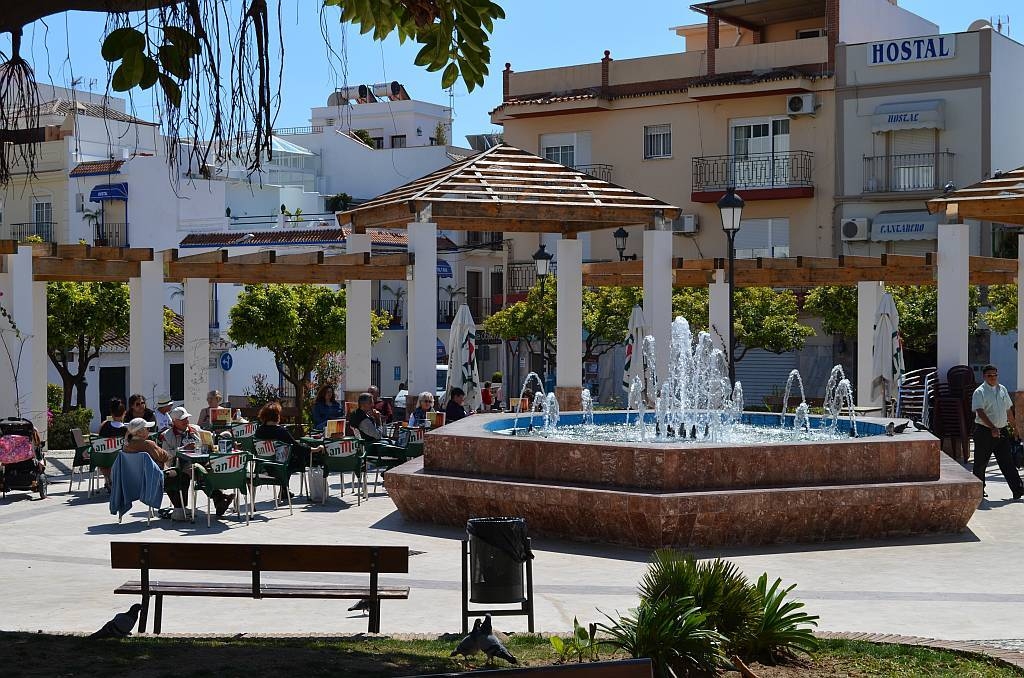 Area to buy a property in Nerja 4: Almijara
Almijara is an area located in the upper area of ??Burriana. It is conformed by several urbanizations and in its majority, it is formed by terraced houses.
It is an area formed by families looking for a mix between tranquility and closeness to the center. It is a popular area both among locals and foreigners.
In almijara there is a very popular event in Nerja called "mercadillo". It is an open-air market where all kinds of items are sold.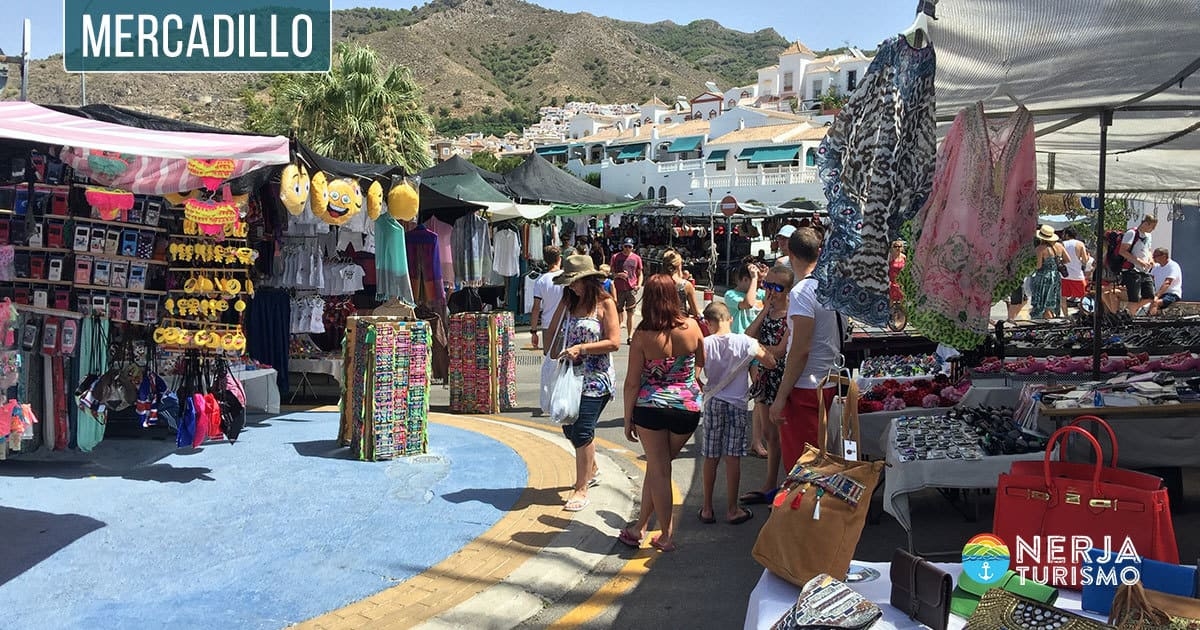 It is a very good area if you have pets or you like sports since there are 2 sports centers in this area, in addition the Nerja municipal swimming pool is nearby. On the other hand, in Almijara there is access to the Chillar River and it is an area with few vehicles which facilitate running, cycling, hiking or walking your dog. In addition, one of the most positive aspects is that there are no parking problems and the access to Burriana beach is also within walking distance.
It is an area not very popular among foreign buyers, who tend to go more towards areas such as Nerja center or Capistrano, but in reality, it is a great opportunity for those who are looking for a large property, in a quiet area without parking problems.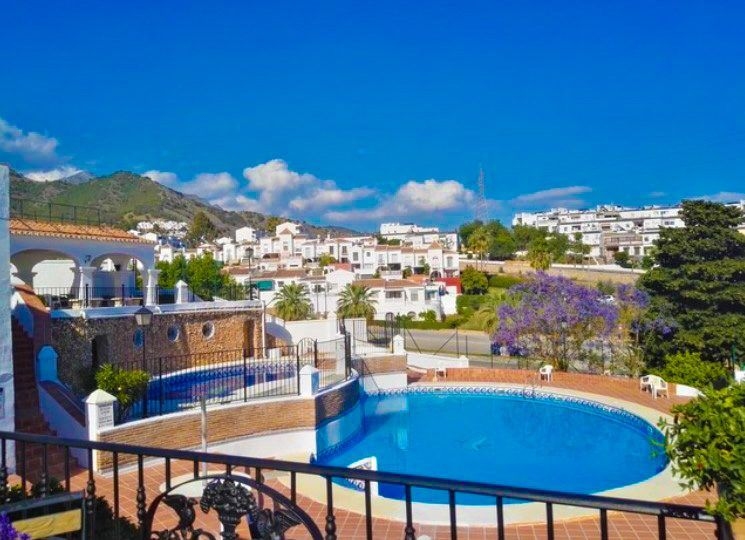 These are the views of one of our properties for sale in the area: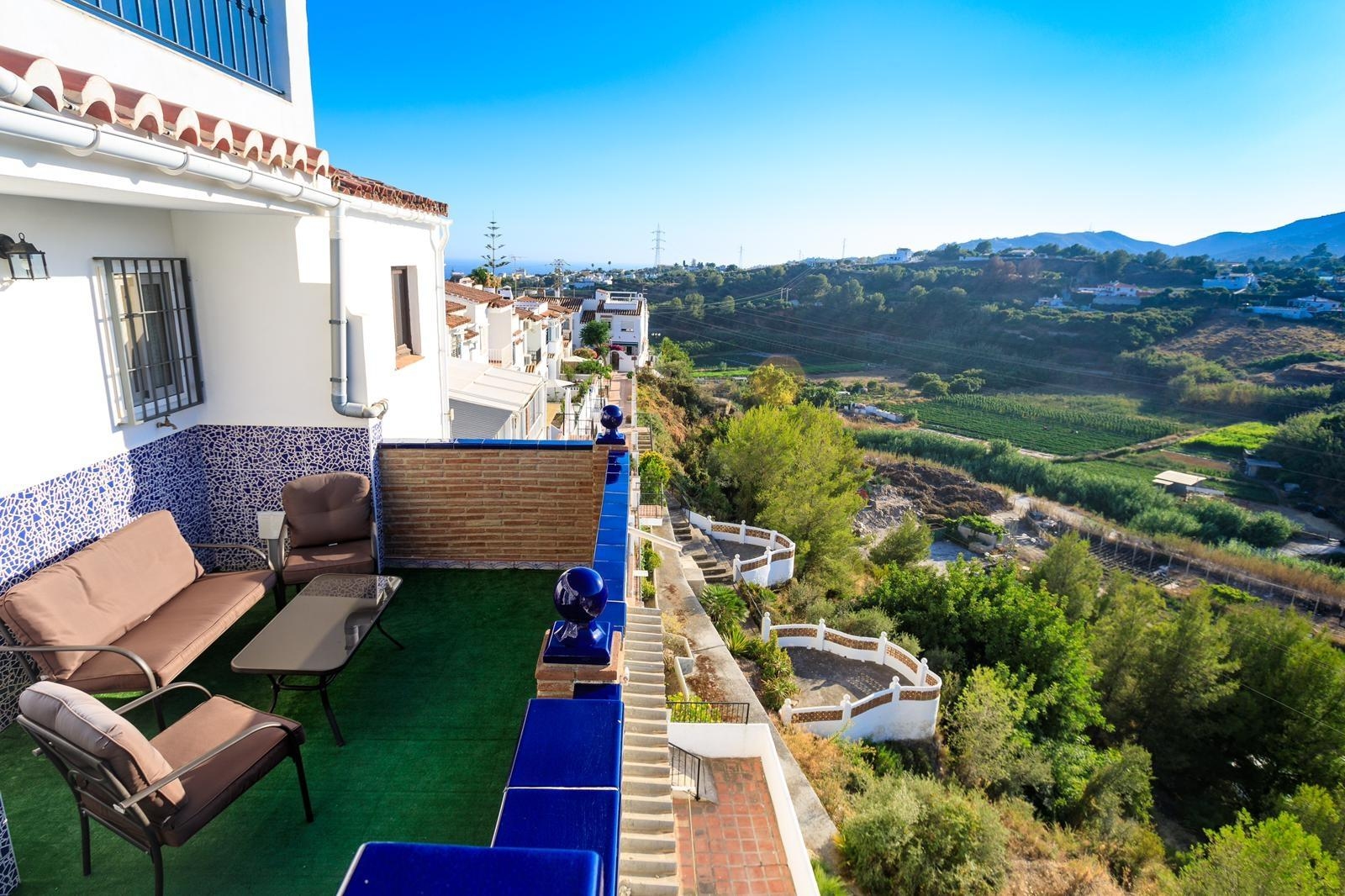 Area to buy a property in Nerja 5: Torrecilla
This area is named after the famous Torrecilla beach and it is the whole area around this beautiful beach. It could even be classified as a downtown area but it is an area so sought by property buyers in Nerja that it deserves a particular mention. It is a few minutes walk from the "balcony of Europe" therefore it can be considered as a downtown area. Although within the center area you can also include more western areas, near "el playazo" beach which is the last beach of Nerja to the west.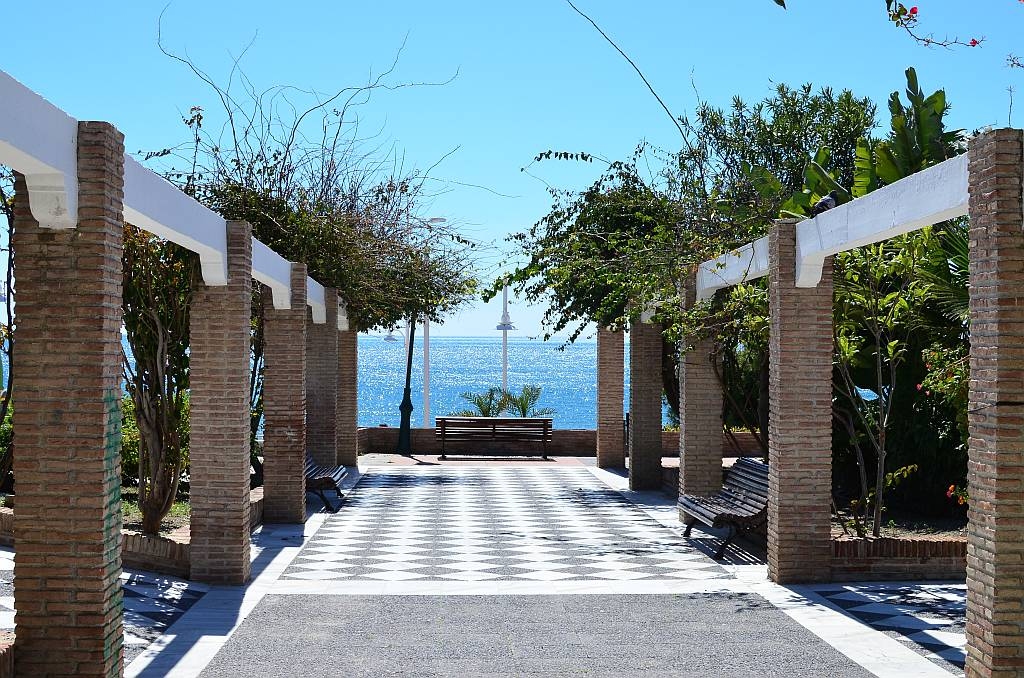 Why do so many people want to buy a property in this area?
It is very close to the sea, it is also very close to the most emblematics area of ??nerja that is the balcony of Europe and is an area with a lot of life because it has the "plaza de los cangrejos", which is a square with access to the beach Torrecilla and several restaurants, in addition to Mediterranean Avenue, which has one of the best hotels in Nerja "RIU MONICA" and all kinds of cafes, bars, and restaurants. So as a summary of its popularity is its proximity to the most tourist areas of Nerja and its great atmosphere.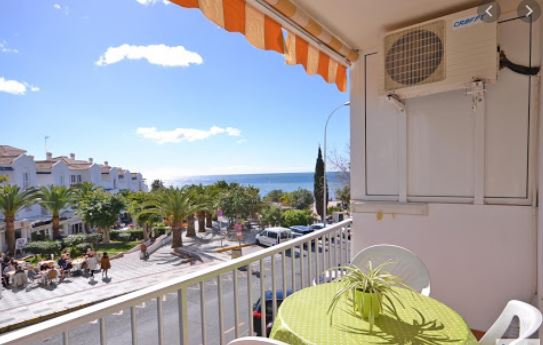 Area to buy a property in Nerja 6: Pueblo Rocío
Pueblo Rocío is an area on the outskirts of Nerja. It is an area that is very close to the LIDL supermarket in Nerja. It can be accessed on foot from the center but it is advisable to own a car.
It is an area of ??apartments, townhouses and villas. It is quite wide. It is not a very popular area to acquire a property in Nerja. Despite this, it is a quiet area, with beautiful properties and excellent price. In fact, the only convincing explanation that buyers do not look for it so much is the walking distance from the center.
Despite this, it is correctly communicated with the center through public transport and the quality-price in this area is one of the best in the town. It has a gym nearby and the LIDL supermarket too. There are no restaurants or shops in this complex.
Here are some pictures: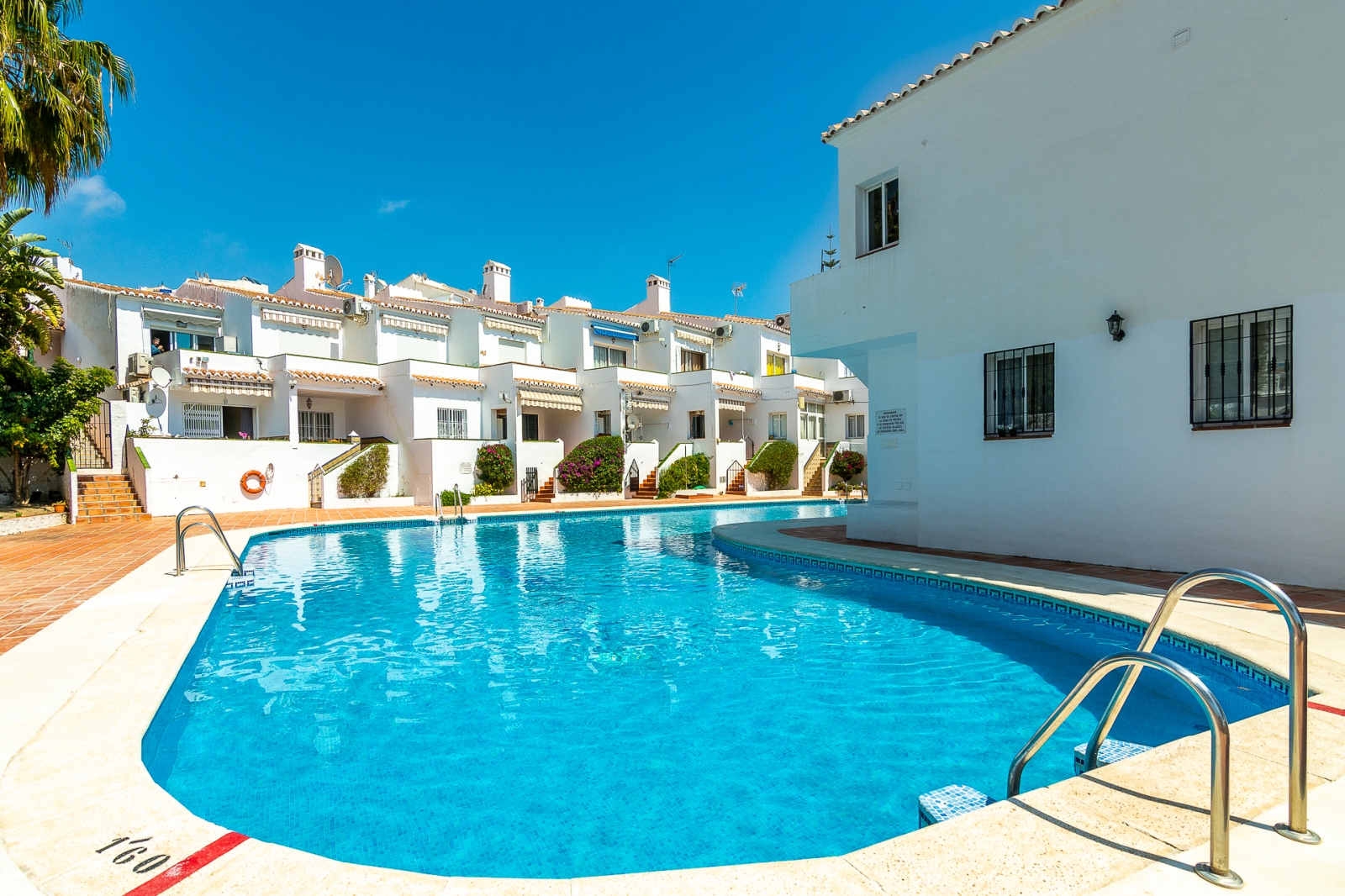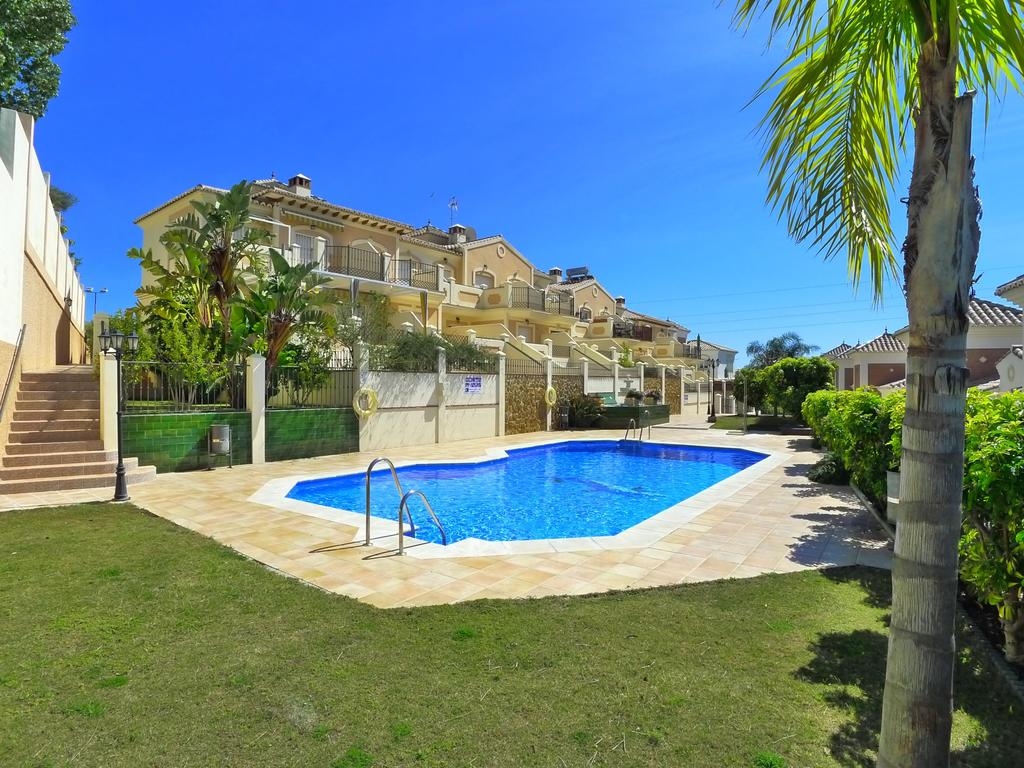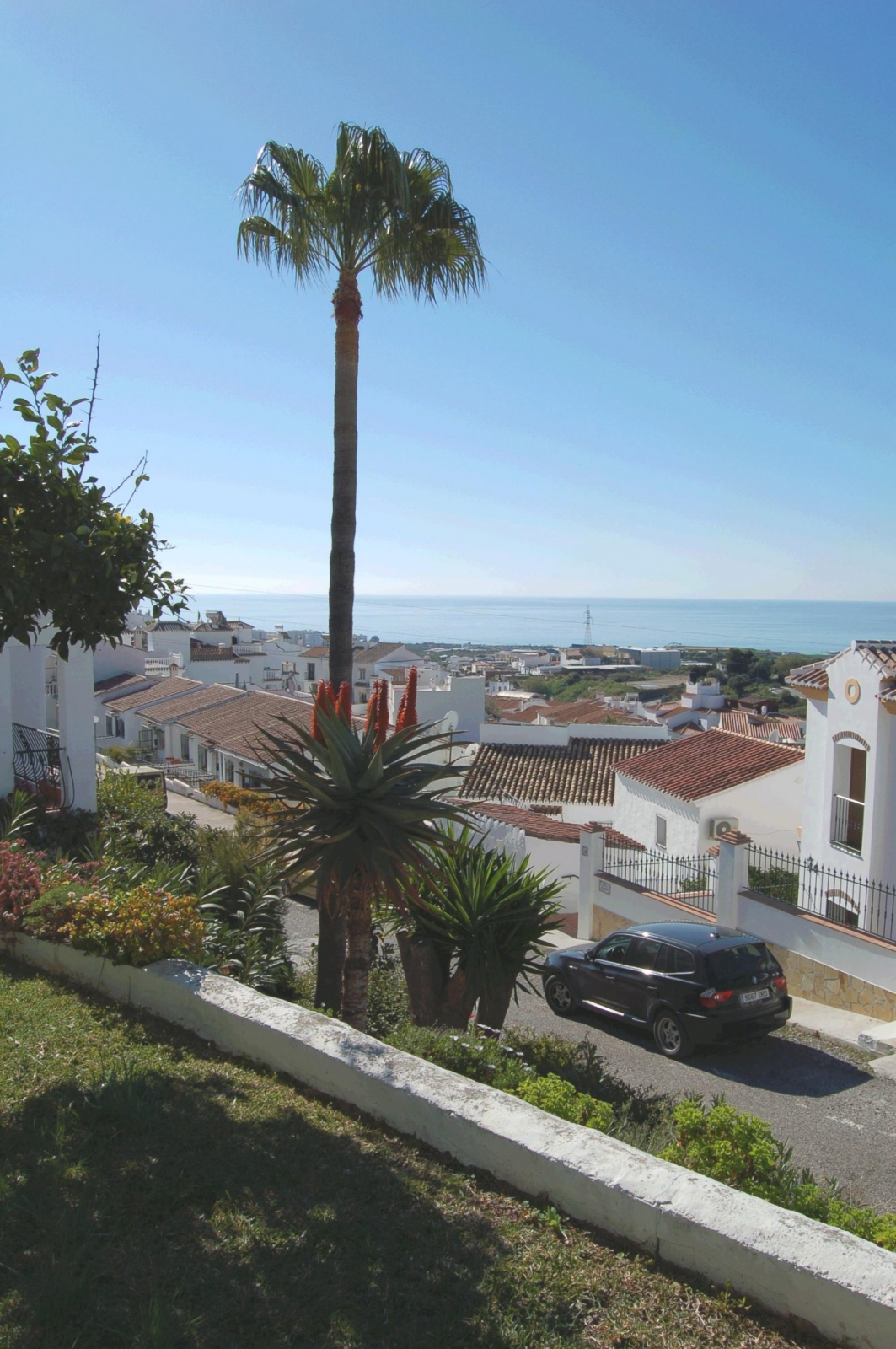 Area to buy a property in Nerja 7: "Fuente del Baden"
"Fuente del Badén" is divided into two main parts:
The first is formed by urbanizations with the same Capistrano construction style: Andalusian-style white houses surrounded by gardens.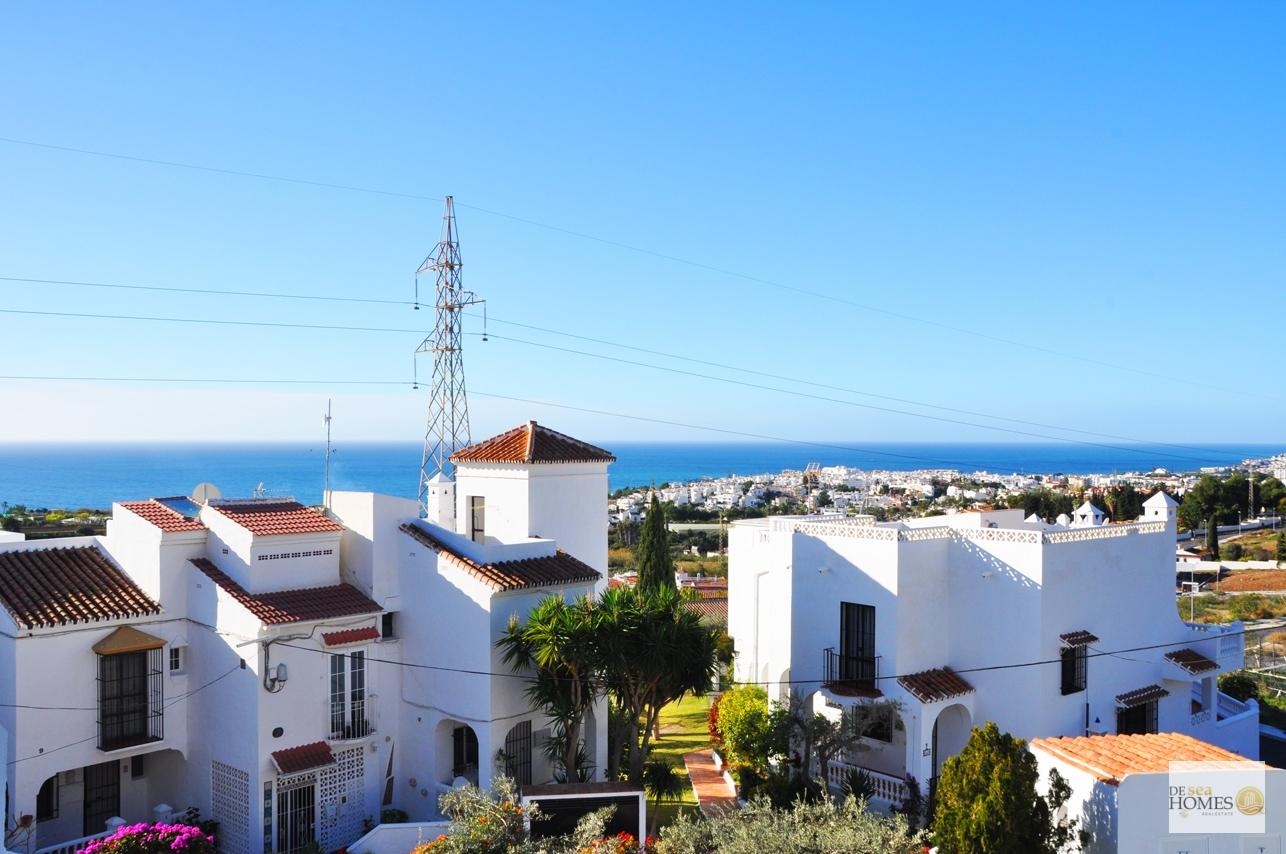 The second part of the "Fuente del Badén" is the only large area currently being built in Nerja. It is a large plot located in the eastern part of Capistrano village. It is a great area if what you are looking for is a modern style property. All types of homes are being built: townhouses, apartments, and villas.
It is an area that is going to become a very popular area since it is going to become the only place in Nerja formed entirely by modern properties with contemporary style.
One aspect to consider is that it is an area under construction and will not be a consolidated area until at least 5 more years.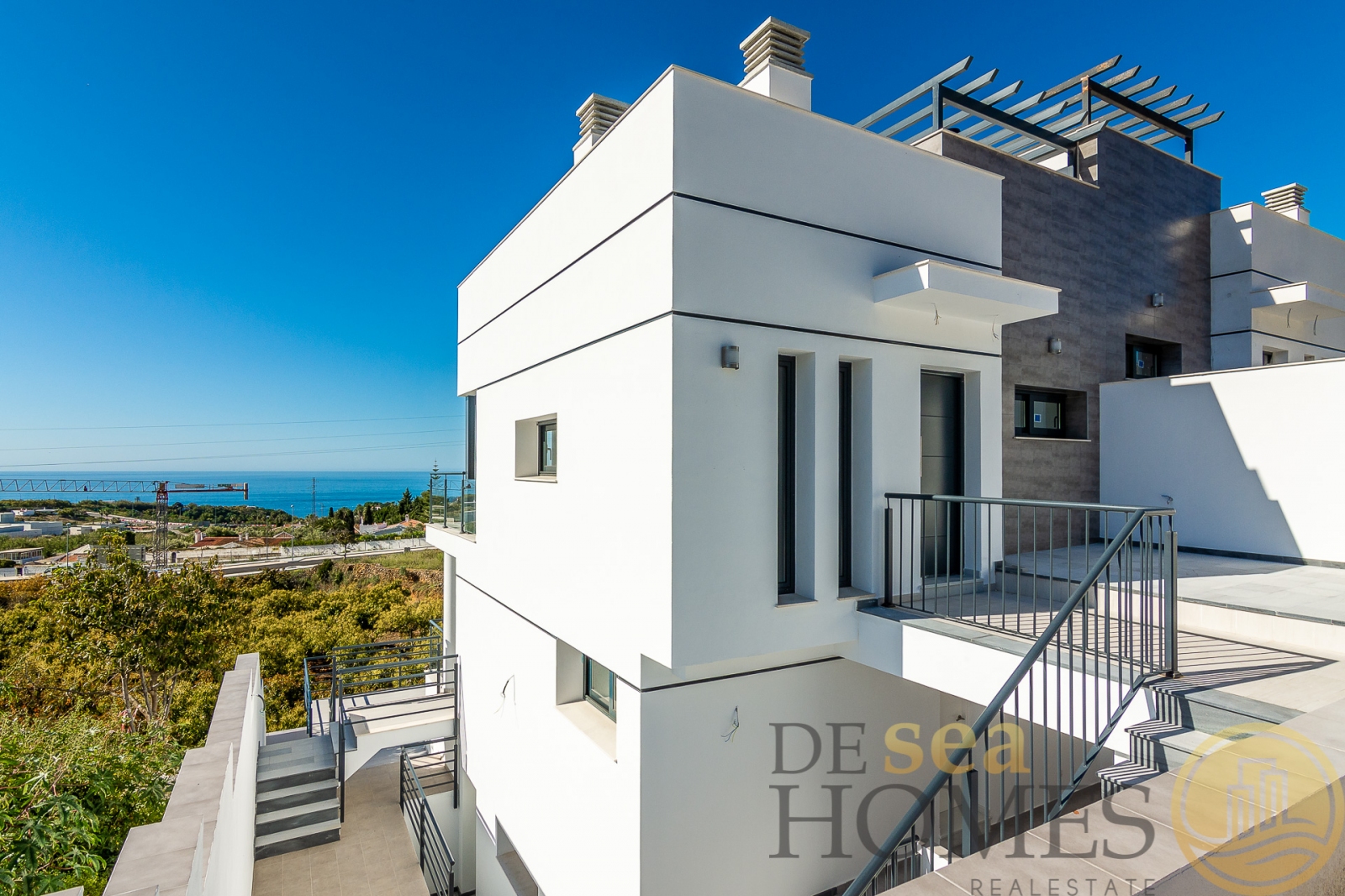 Area to buy a property in Nerja 8: Punta Lara
Punta Lara is an area that is located on the outskirts of Nerja. It is on the border between Nerja and torrox. It is a very popular area among shoppers in Nerja. The views here are usually very good since it has the "el playazo" beach just in front and this urbanization is in an elevated position.
The purchase price, despite being on the outskirts, is not a low price. There is an atmosphere of tranquility and this area is mostly frequented by foreigners. There are usually no parking problems.
It should be noted that in this area there are restaurants, bars or businesses such as hostels. A very famous restaurant and hostel in Nerja that is in this area is "Avalon". Dese DeseaHomes we recommend visiting this restaurant.
If you are looking for a quiet area, away from the hustle and bustle, you plan to move by car to the city center and you like the sea views "Punta Lara" could be your ideal place in Nerja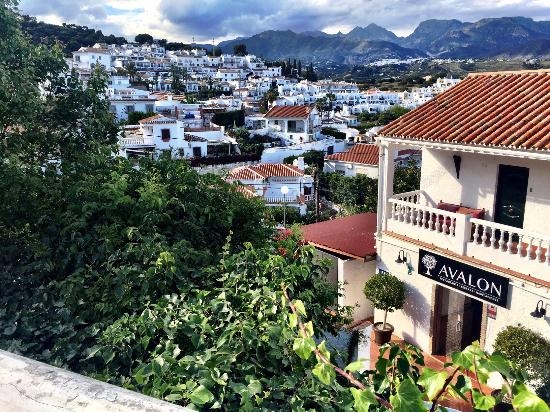 Of course, this has only been a small summary. If you would like us to help you in your search for your ideal property in Nerja we will be happy to help you without obligation. We can also advise you regarding investment returns on a property in Nerja.